Moje ustawienie ekranów do tradingu
Wpisem "Stanowisko day-tradera" przybliżyłem zawartość i ustawienie mojego biurka. Niestety, ze wgzlędu na ograniczoną długość wpisu, zdecydowałem się opisać tylko pobieżnie to, co znajduje się na przedstawionych ekranach. Dzisiaj, z racji bardzo luźnego dnia, postanowiłem dopełnić obietnicy i szczegółowo opisać zawartość każdego z ekranów. Oczywiście, każdy musi znaleźć ustawienie, które jemu najbardziej odpowiada. Ja swoje znalazłem dopiero po kilku miesiącach eksperymentów praktycznie ze wszystkim. Poniżej wyniki tych eksperymentów.
Dla przypomnienia, załączam zdjęcie z poprzedniego wpisu o tym temacie, aby łatwiej można było zorientować się w ogólnym ustawieniu.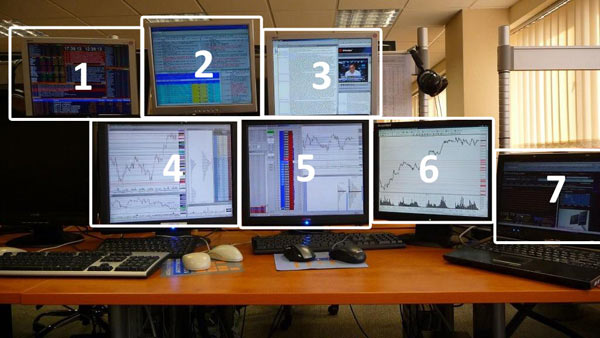 (zdjecia są tak zapisane, że wystarczy zachować je na dysk, aby zobaczyć ich zawartość w rozmiarze 1:1)
1. Bloomberg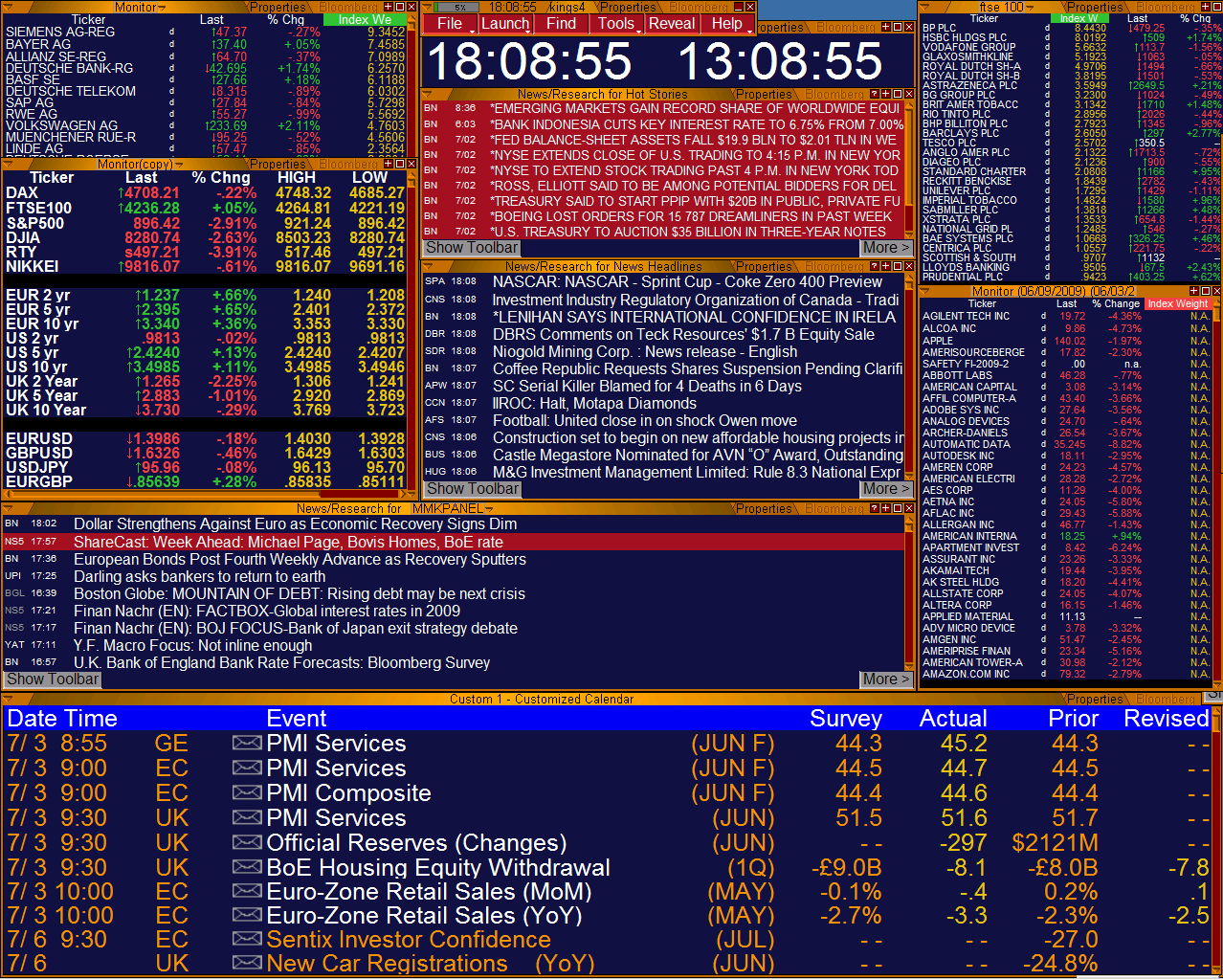 2. Reuters (niestety nie mam dostepu do terminala)
3. Broker Talk wraz z CNBC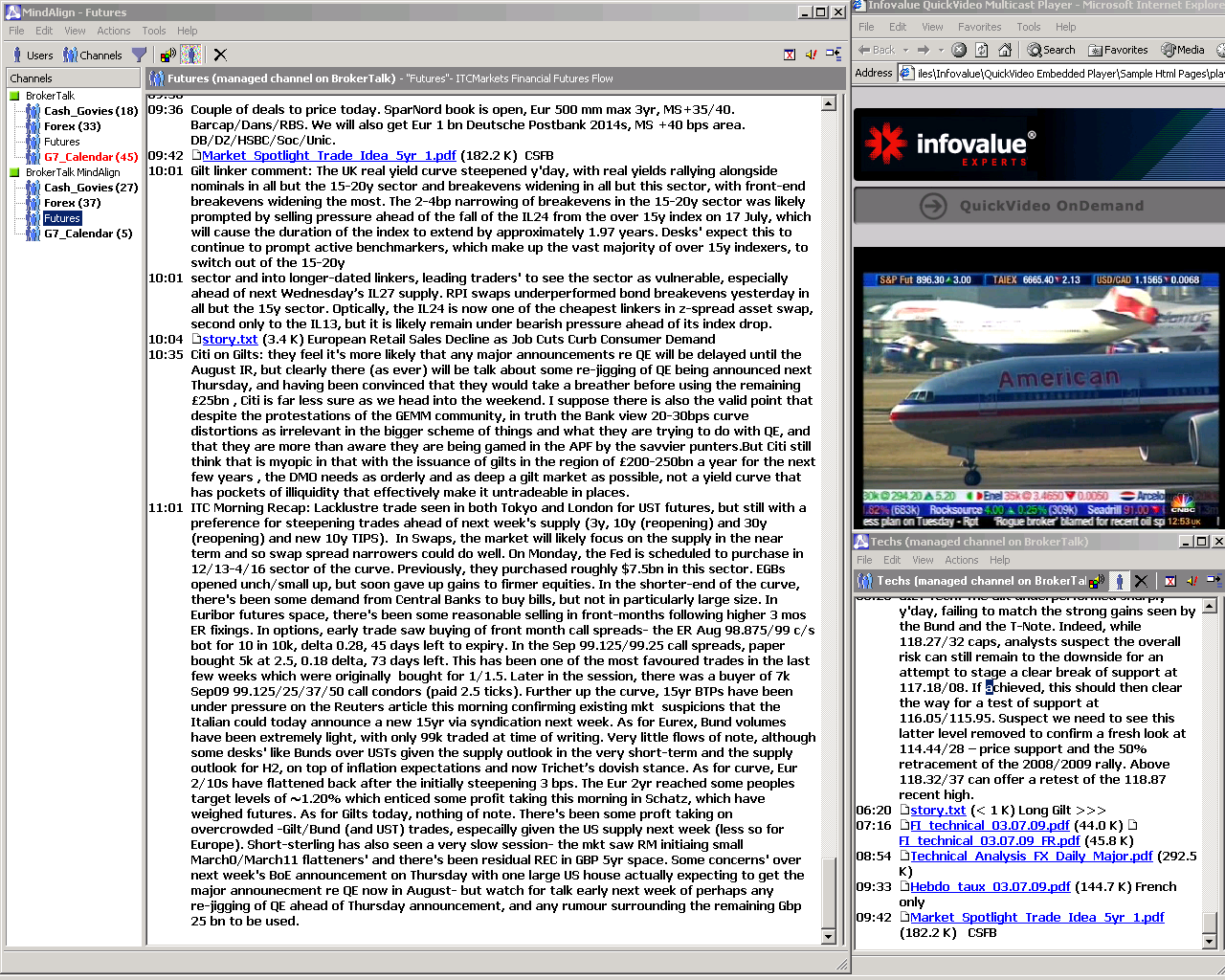 4. CQG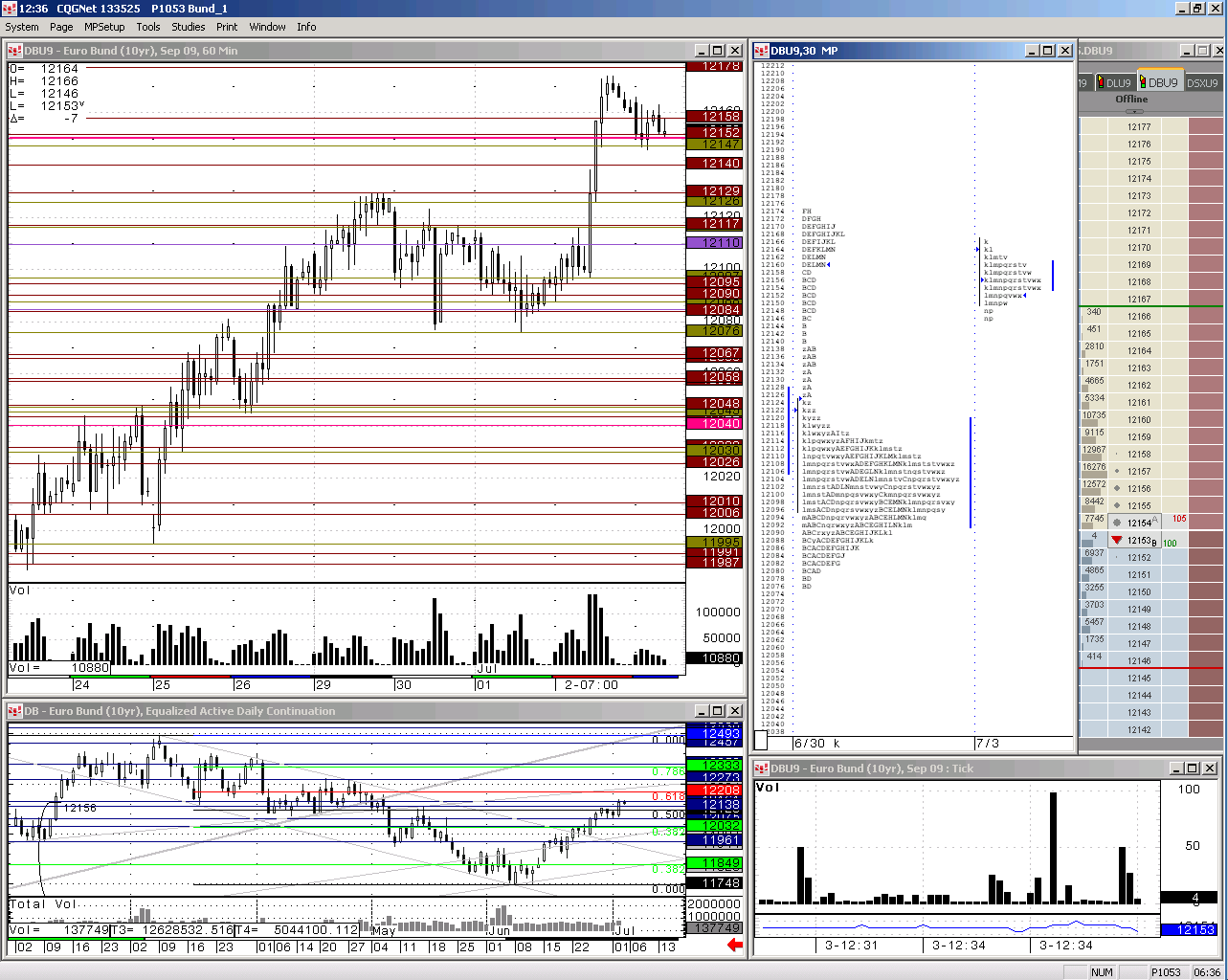 5. Ekran główny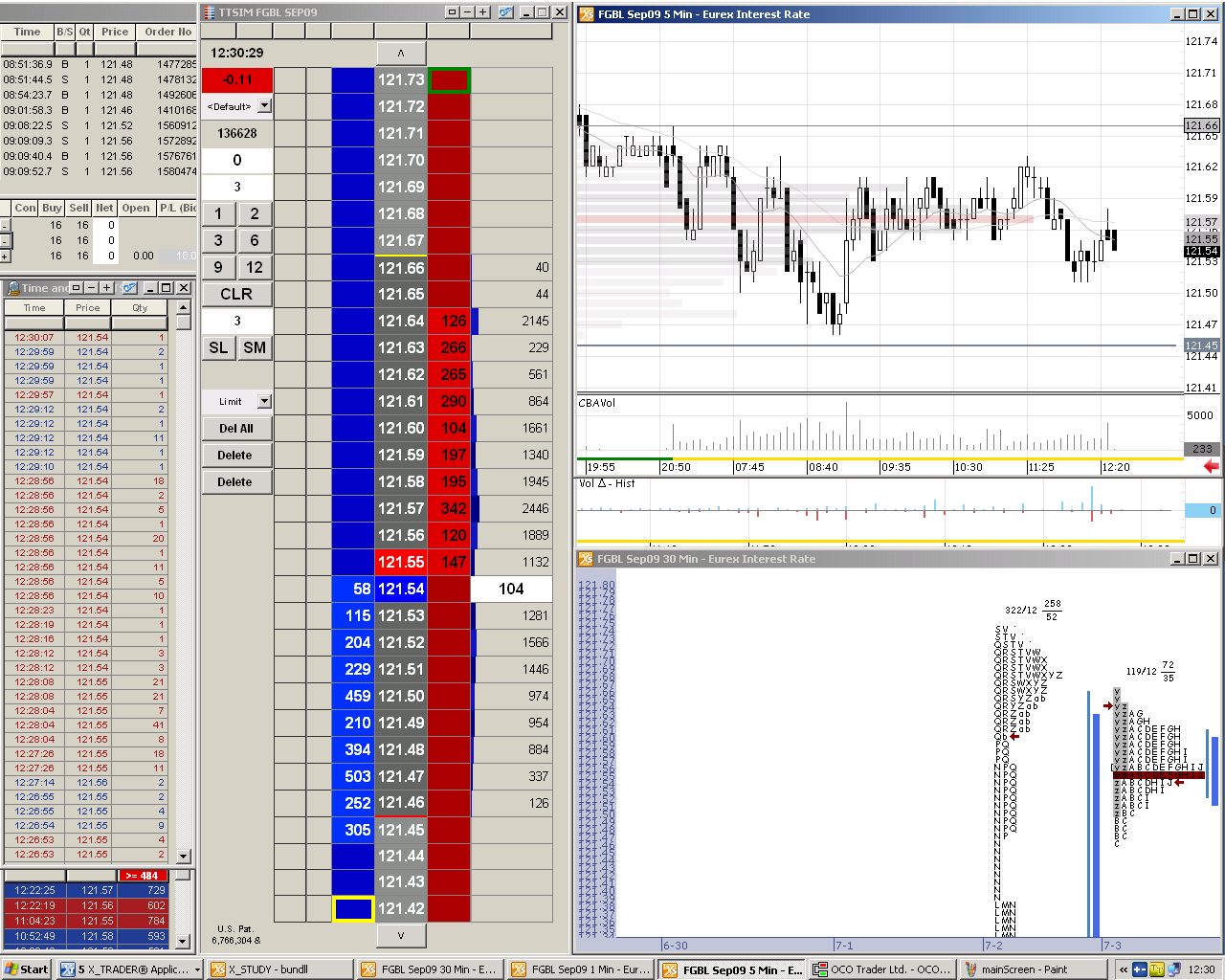 6. Wykres 15 minutowy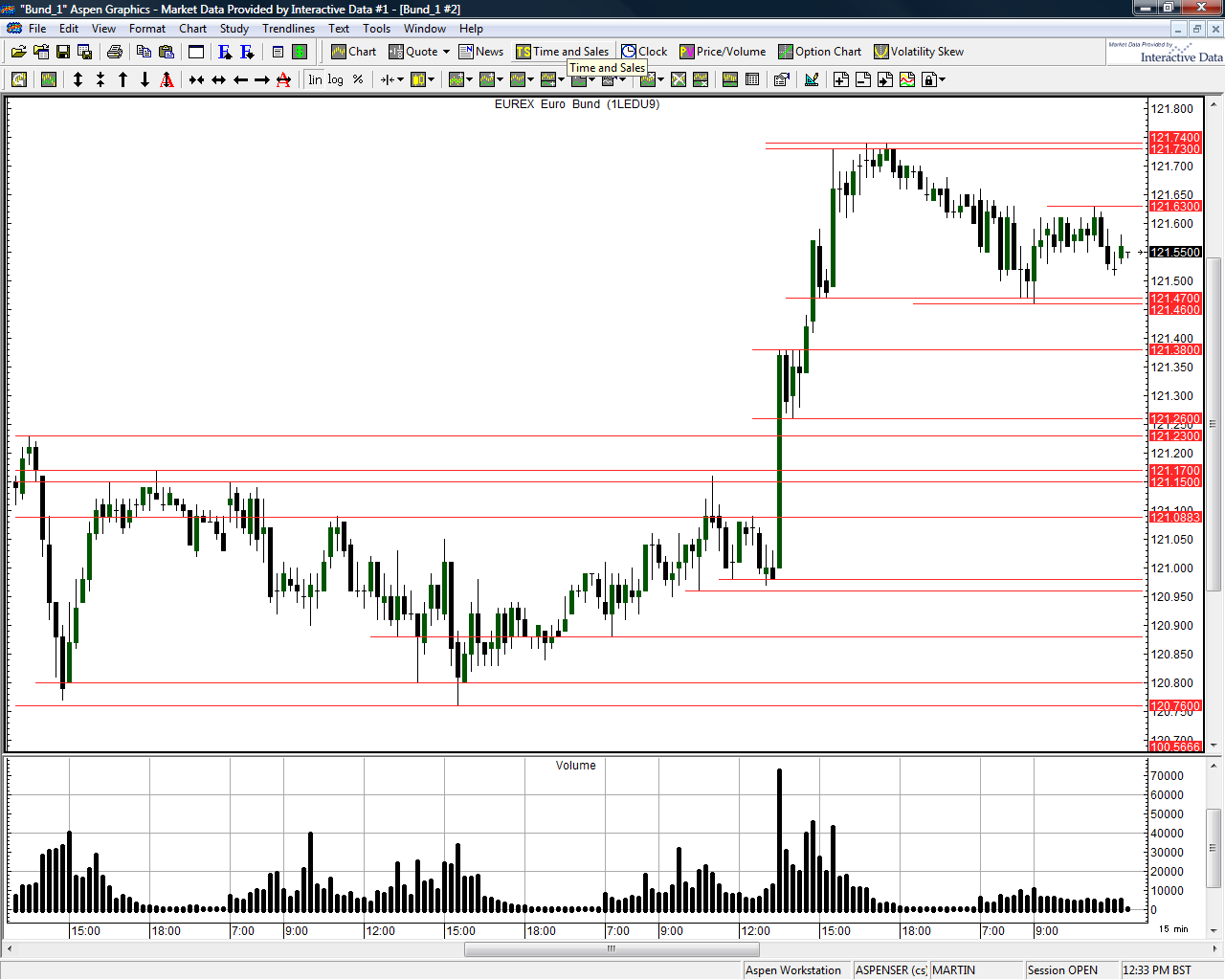 Dzisiejszy wpis, pierwszy po wakacjach, nie zawiera wiele treści słownej. Zrobiłem to jednak w celu sprowokowania pytań w komentarzach, na które będę odpowiadał.
Niestety nie jest to dzień, z którego można być dumnym. Ze względu na bardzo niski obrót, grałem głównie jednym kontraktem, żeby ograniczyć ryzyko.