Malcolm Gladwell: Blink – The Power of Thinking Without Thinking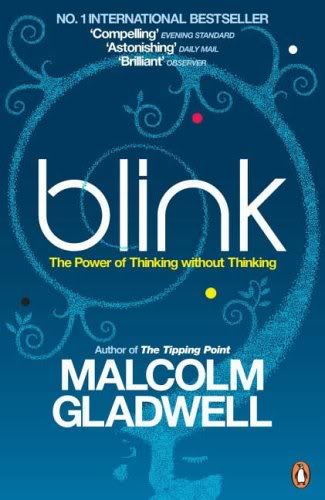 Bardzo ciekawa książka opisująca fenomenalne możliwości ludzkiego mózgu, o których nawet nie zdajemy sobie sprawy. Autor pokazuje na wielu przykładach jak mózg potrafi podejmować decyzje w ułamku sekund. Co prawda książka nie opisuje traderów i ich zmagań psychologicznych, ale otwiera oczy na niesamowite możliwości jakie każdy posiada i z których korzysta na codzień: fenomen pierwszego wrażenia.
Odnosząc to do tradingu, często widzimy taką konfigurację rynku, która wydaje nam się idealna. Bywa, że transakcja w której jesteśmy, nie wydaje się być odpowiednia. Czy to są tylko zwykłe losowe przeczucia czy też może wierzchołek góry lodowej możliwości naszego mózgu. Autor opierając się na badaniach naukowych w dziedzinie psychologii opisuje właśnie fenomen takich umiejętności. Jedyne czego brakuje to sposoby na wyćwiczenie tych umiejętności, jednak sama wiedza o ich istnieniu pozwala na inne spojrzenie na impulsy intuicyjne.
Moja ocena: 4/5